Concept
Enjoy a comfortable stay in an atmosphere that offers the Japanese-style hospitality of a modern Kyoto inn with the functionality of a hotel.
Our staff are eager to meet your needs in order for you to enjoy a pleasant stay.
This hotel has welcomed countless guests since its establishment in 1962.
We build on the "heart of hospitality" that we have cultivated through our experience as we continually strive to become an inn that is loved by all.
Features of the New Hotel Honnoji
Newly rebuilt on the north side of the historic Honno-ji Temple, the head temple of the Hokke sect of Nichiren Buddhism.
01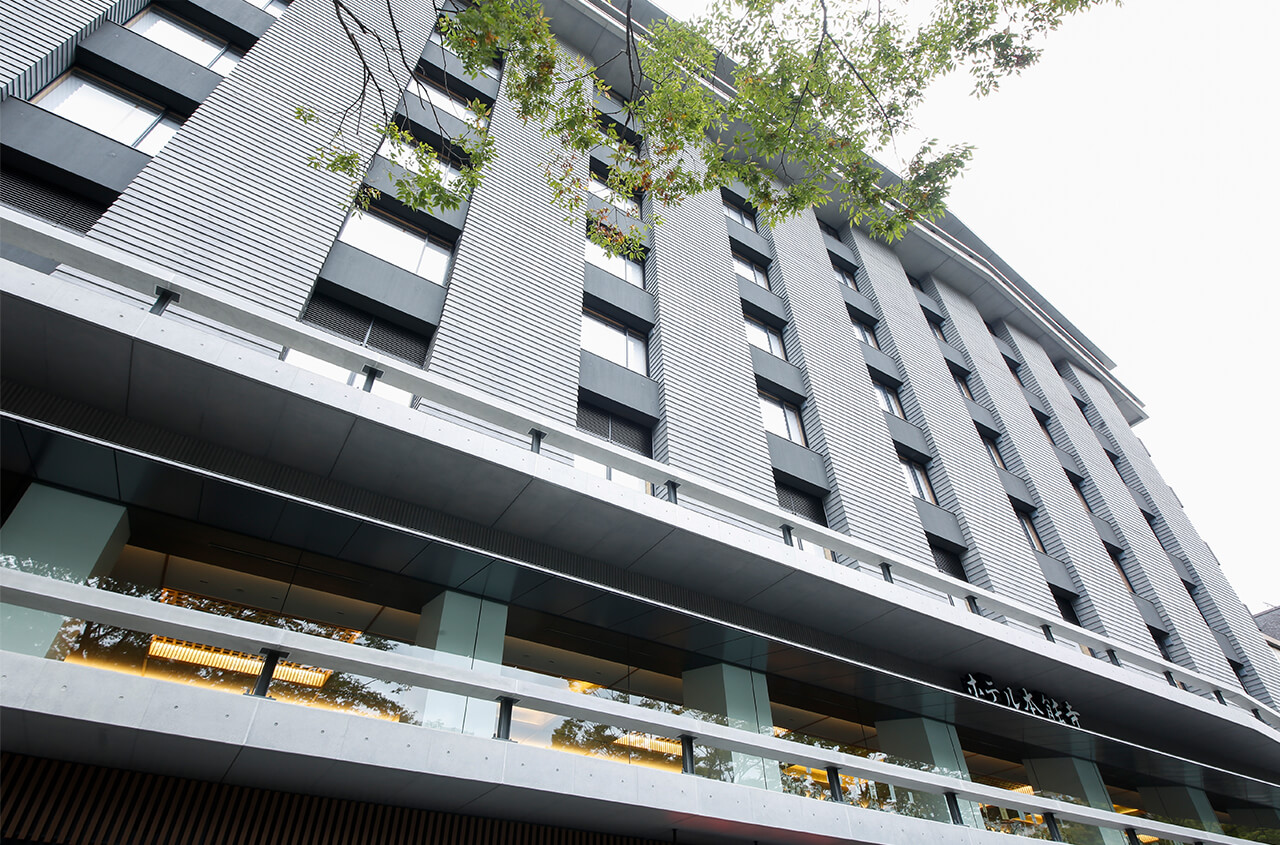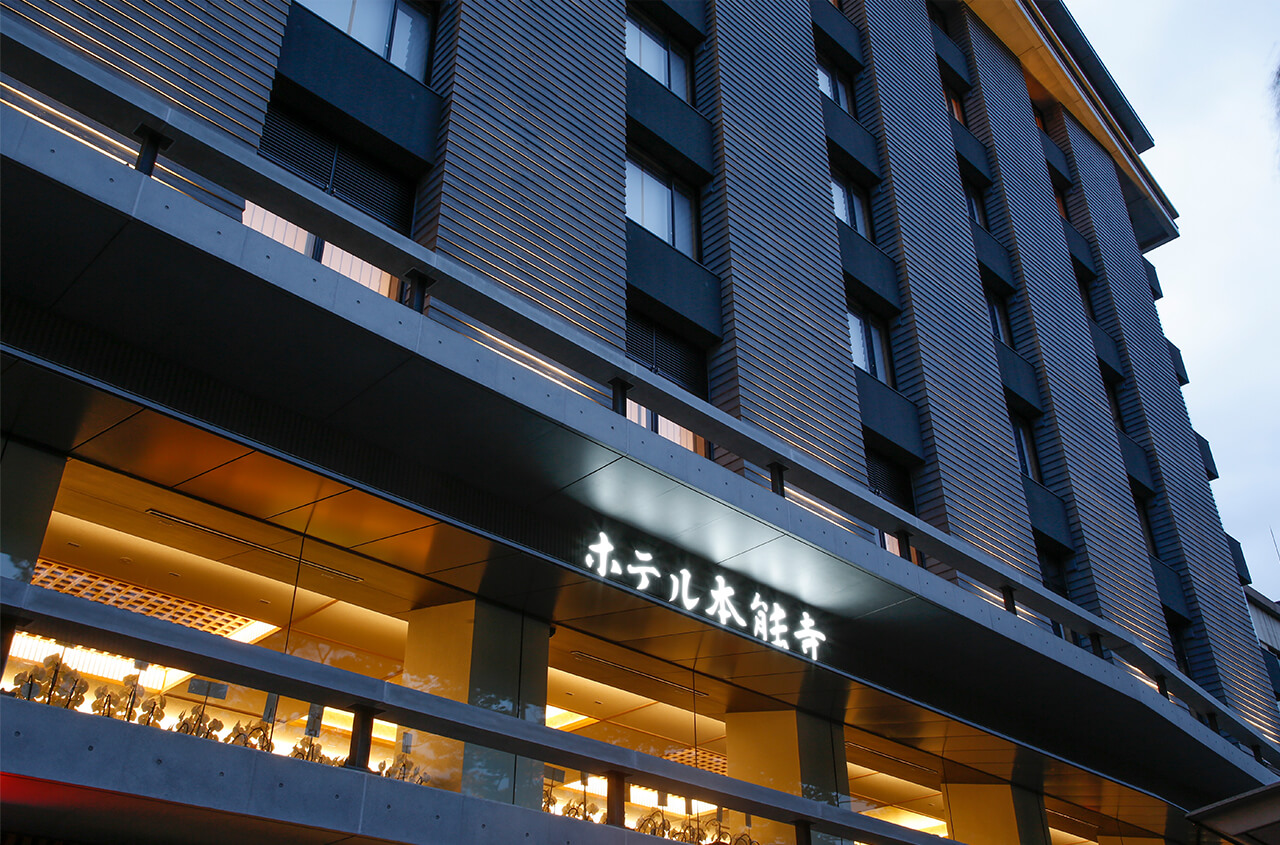 Design Concept
The exterior design takes a cue from the hotel's location adjacent to Honno-ji Temple to create the atmosphere of a dignified inn for pilgrimages located in the heart of Kyoto City.
The interior has been redesigned with a Japanese modern aesthetic, drawing inspiration from both Nobunaga as well as the Azuchi-Momoyama Period when he was active.
Prepared for Anything
The building meets current seismic standards. We have established compliance with the Fire Service Act certification standards and emergency measures.
The highly innovative design allows this one structure to play the role of two buildings.
The building reopens as one of the largest accommodation facilities in the city to accept school excursion groups.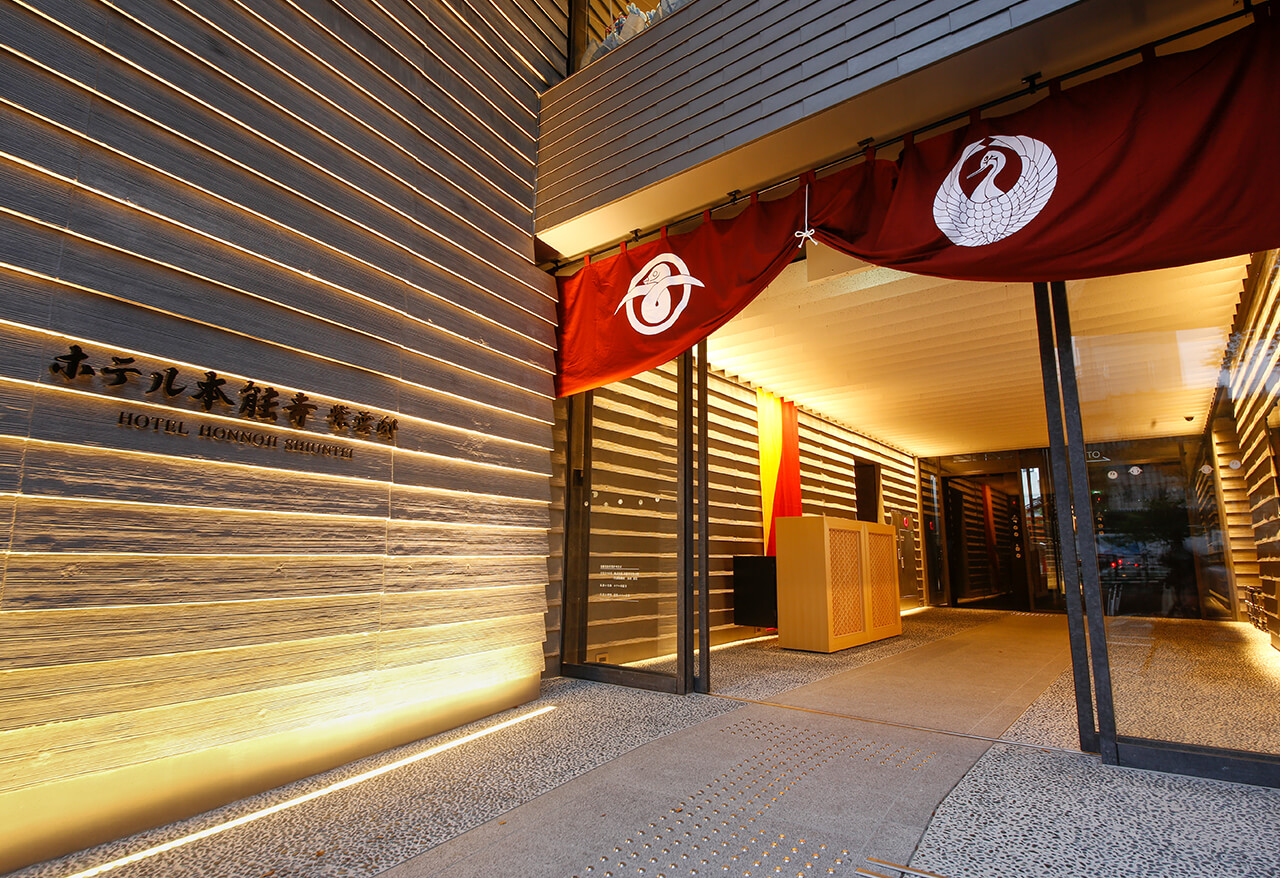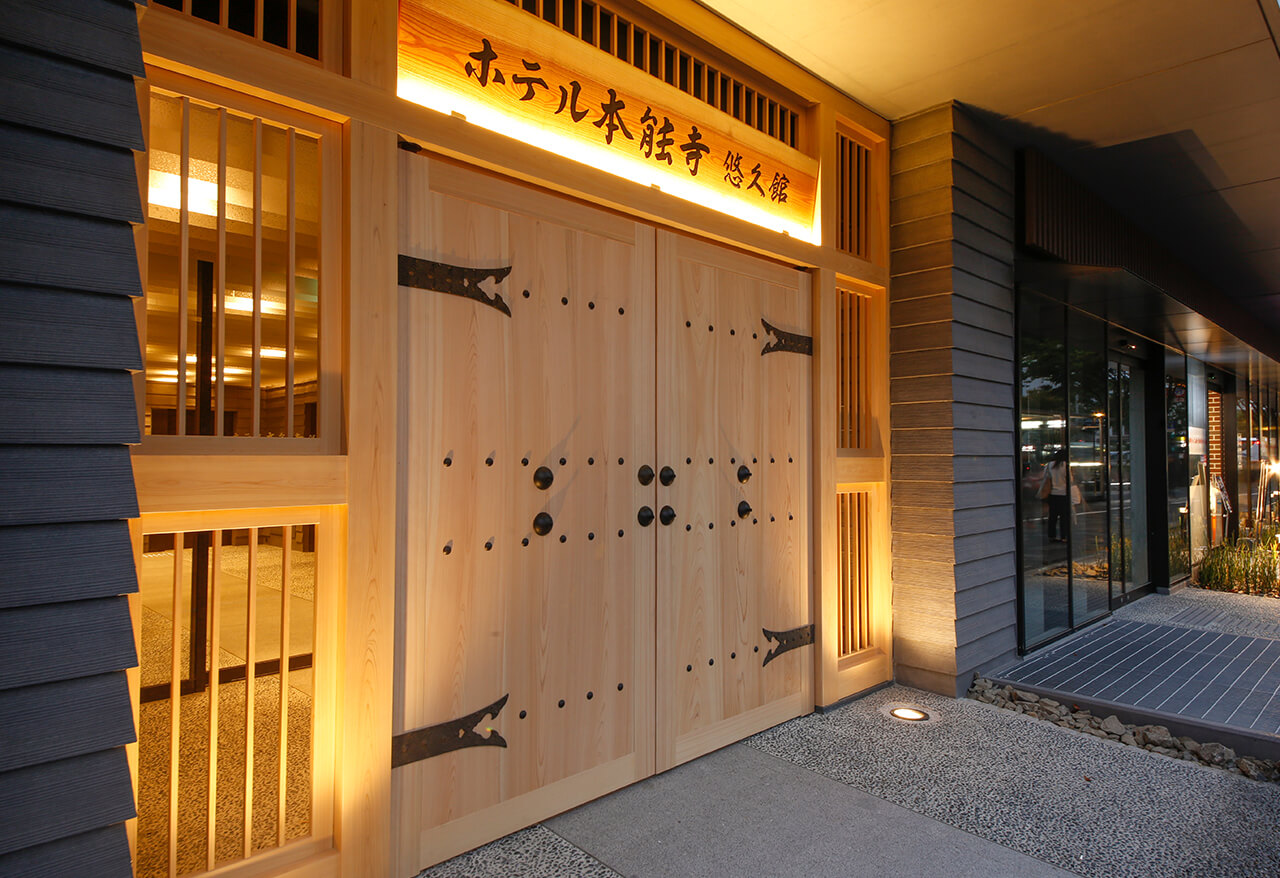 1F Entrance
The hotel utilizes two entrances (East: Yukyu-kan, West: Shiun-tei), evoking the atmosphere of the time in which Oda Nobunaga lived.
Yukyu-kan (East Entrance)
Carrying the meaning of continuance without end, this entrance was crafted to reflect the tradition cultivated in long history, with a desire to convey our thoughts and feelings eternally.
Shiun-tei (West Gate)
Violet has been regarded as a noble color since ancient times, and "Shiun" (violet clouds) are considered an auspicious sign. This entrance was created in such a way so that our guests will feel surrounded by elegance and happiness.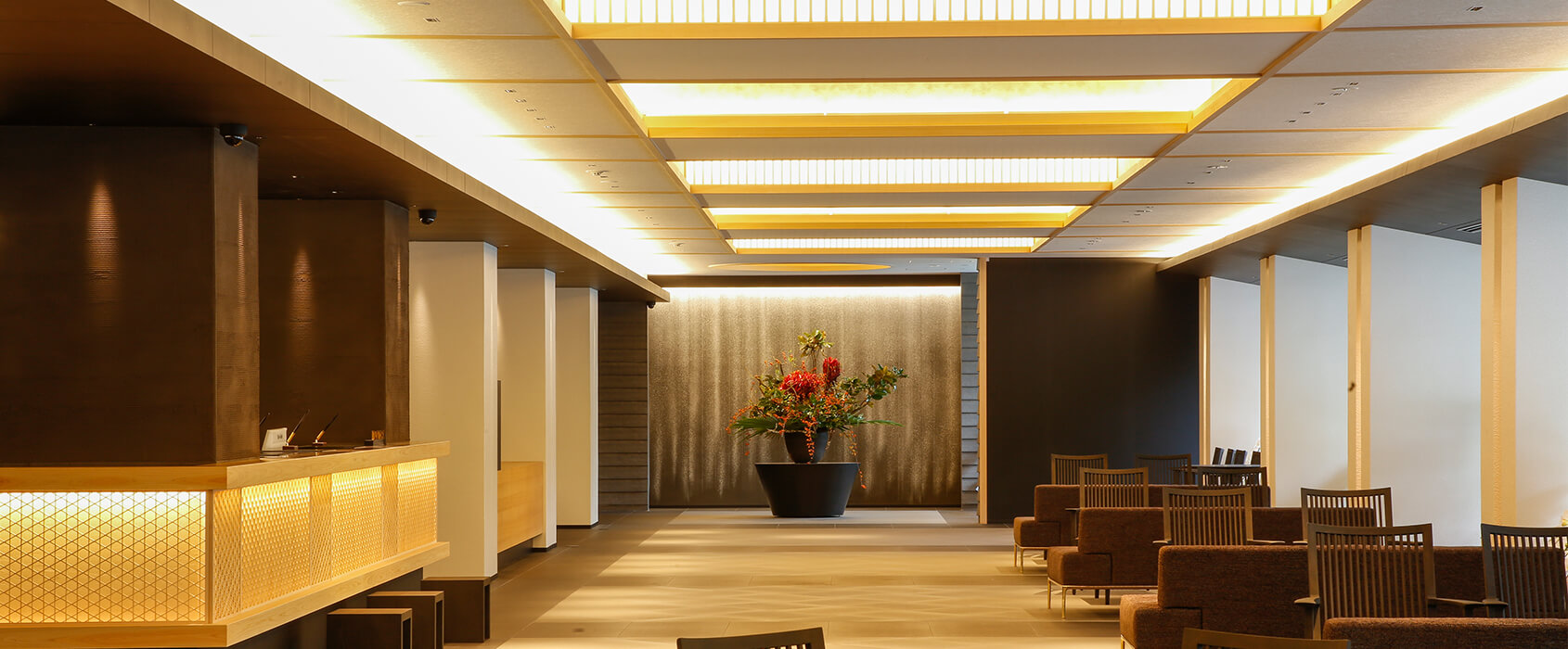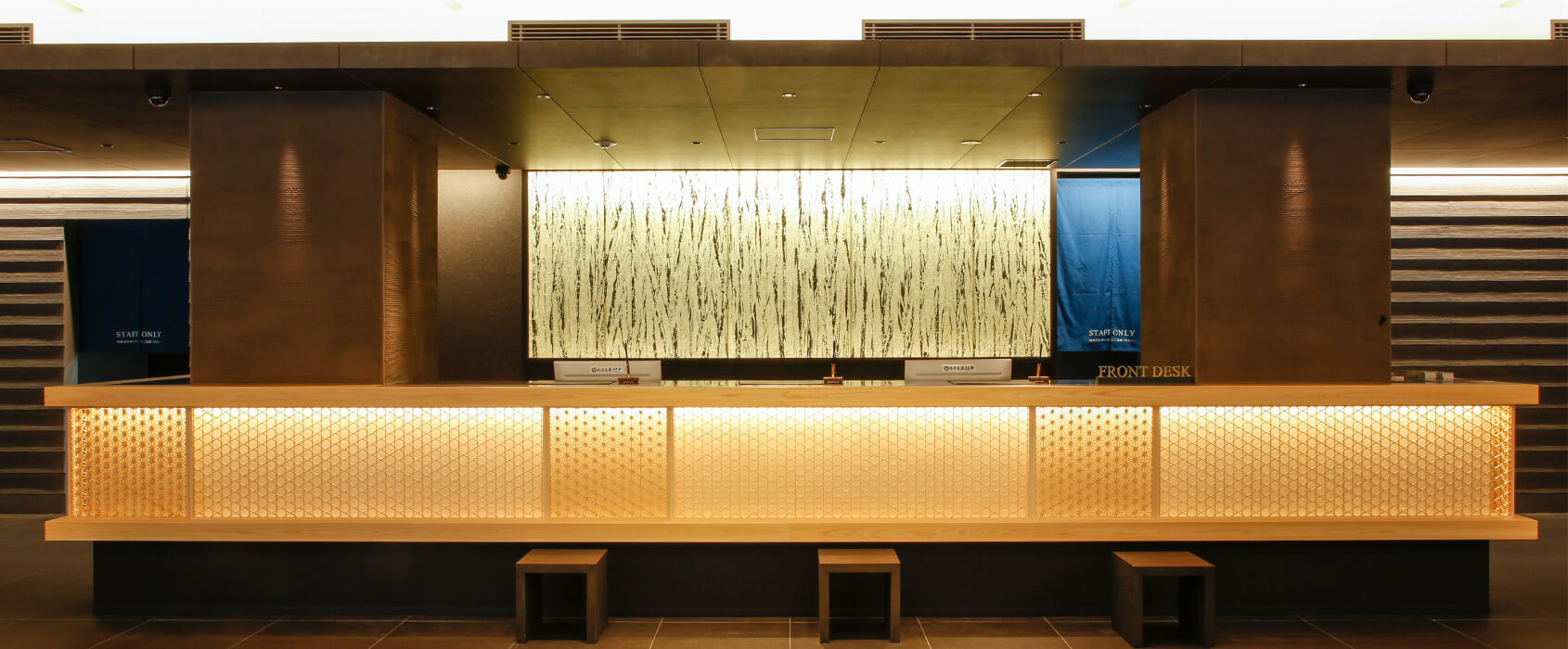 2F Front Desk/Lobby
Spend time in the lobby basking in the tranquil comfort created by its profound Japanese-style design, which features a coffered ceiling like those seen in famous temples.
A newly-appointed chef specializing in Kyoto cuisine
02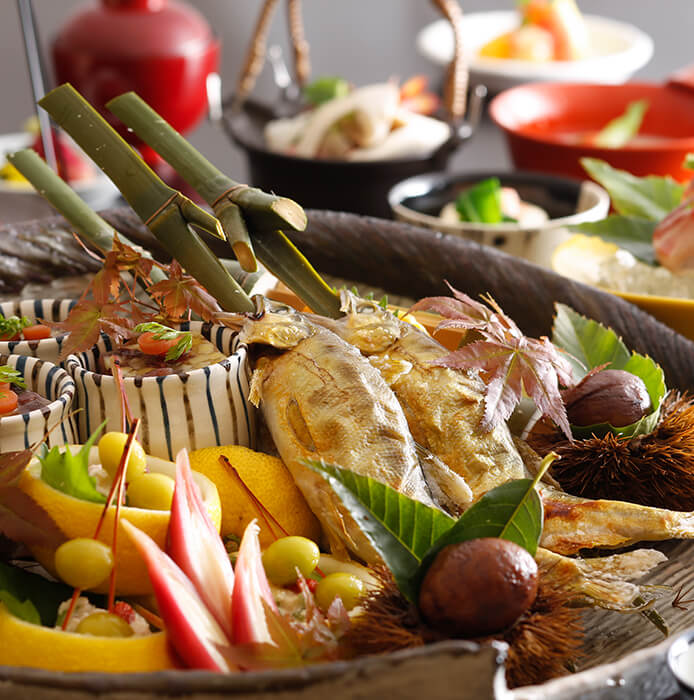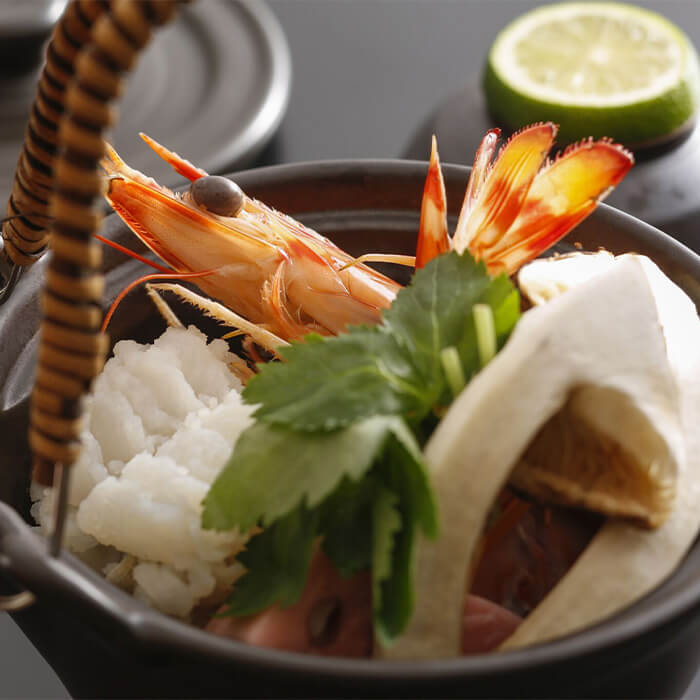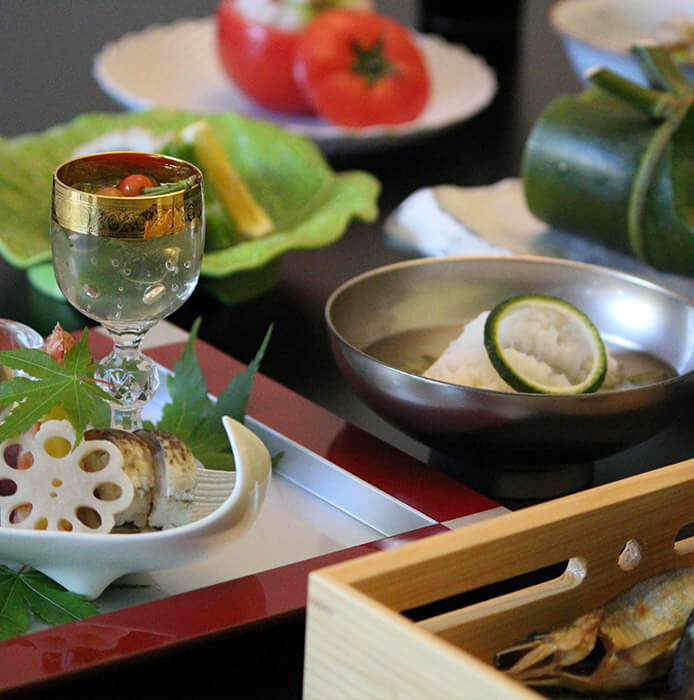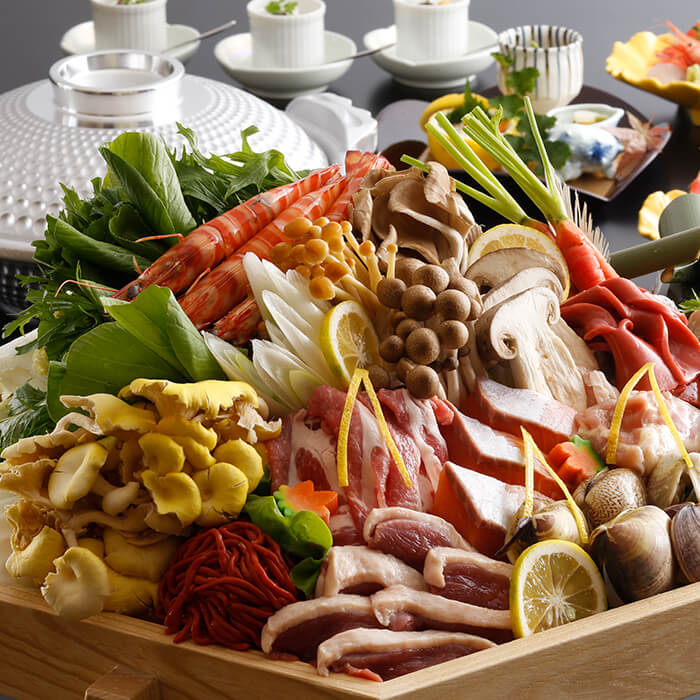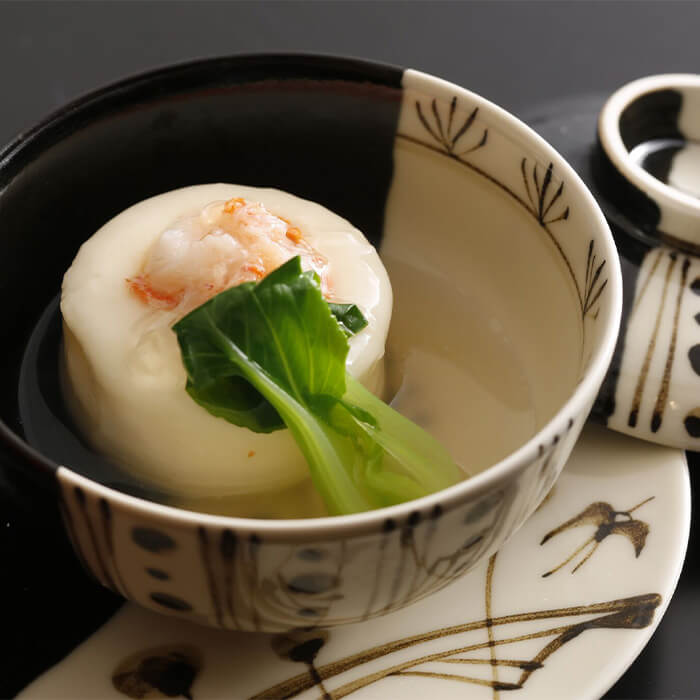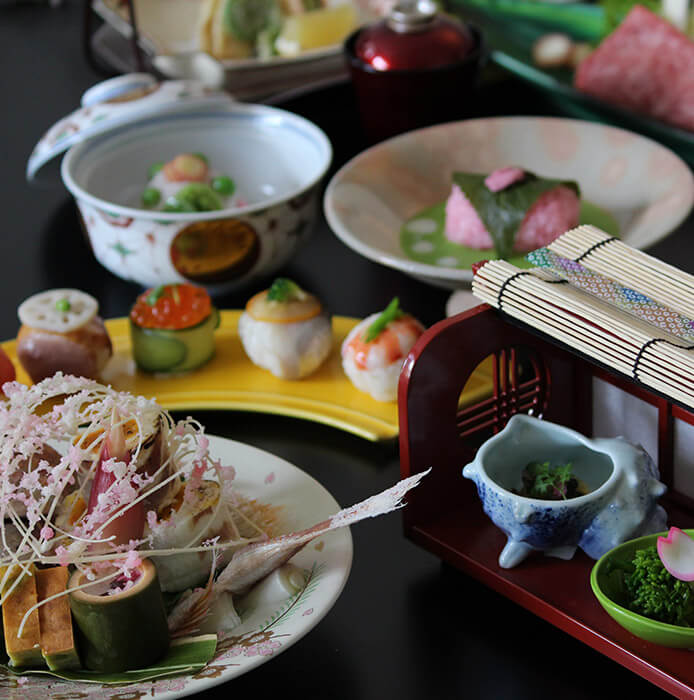 Serving Kyoto cuisine that leaves a lasting impression and meals made with consideration to dietary needs
We proudly serve Kyoto cuisine that offers a variety of tastes and makes abundant use of seasonal ingredients.
We have a licensed dietitian on-site, so we are fully prepared to accommodate guests with food allergies or other dietary needs. Please contact us with any questions you may have.
Top-floor bathing areas that are among the largest in Kyoto City
03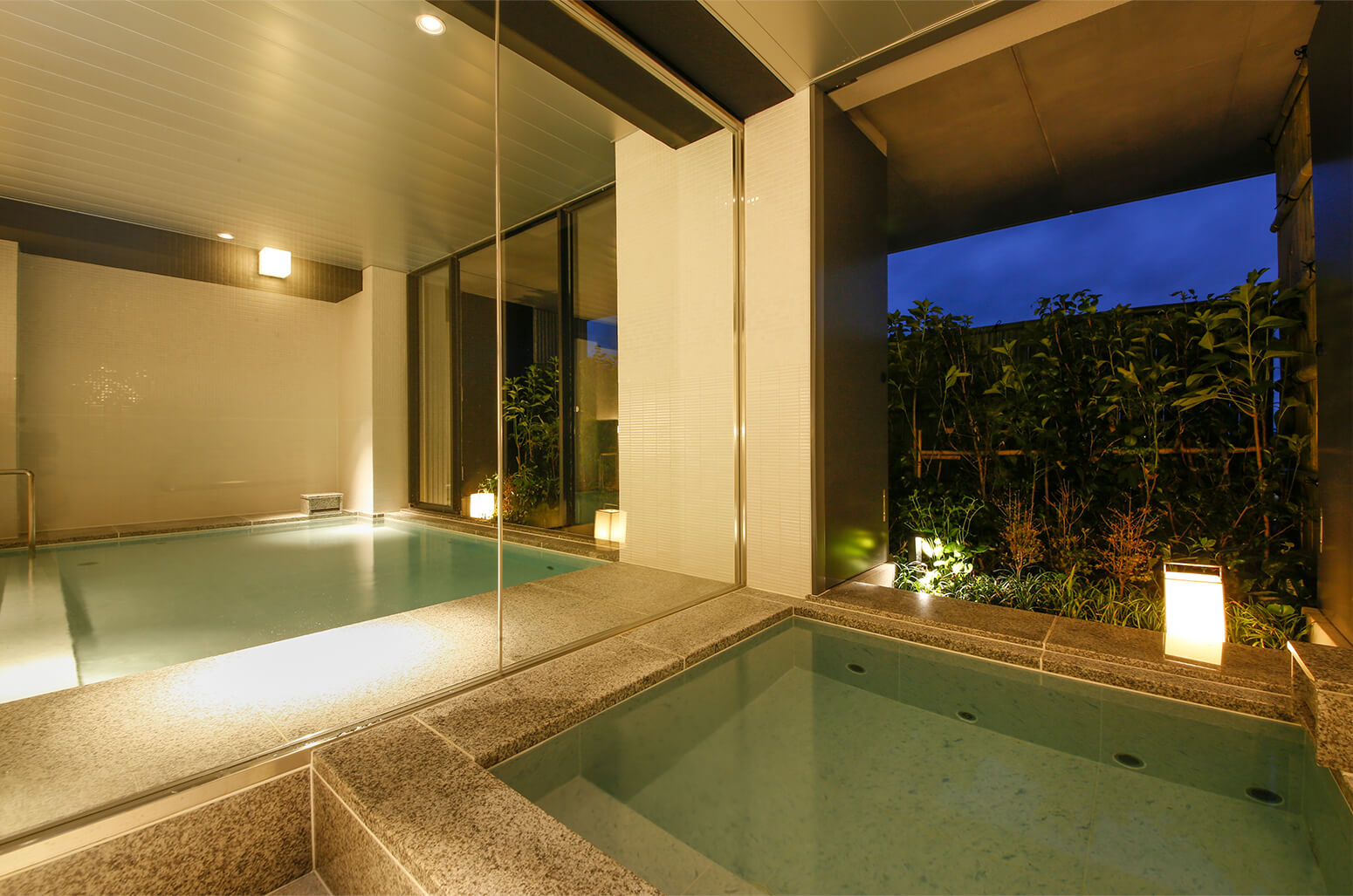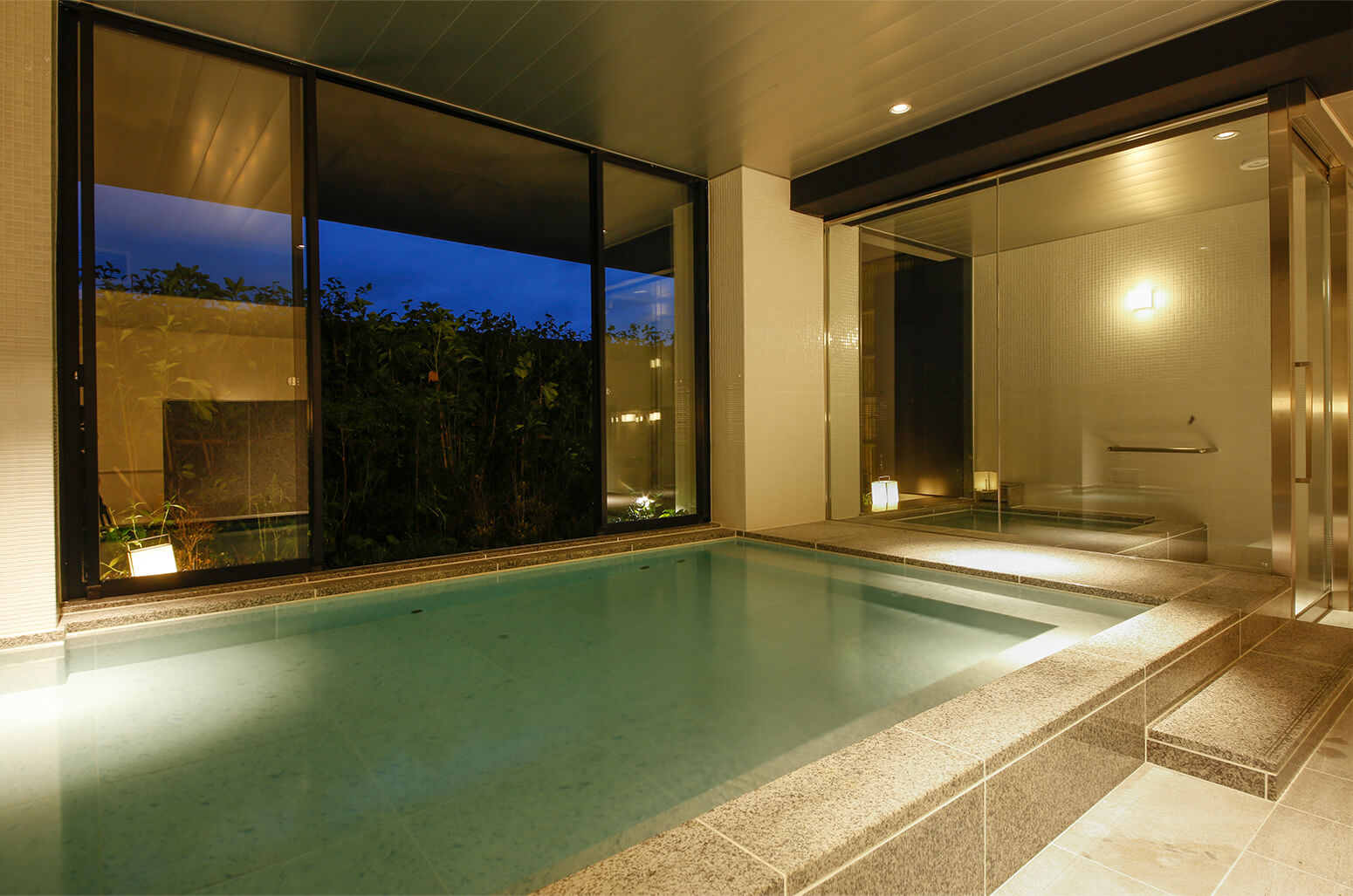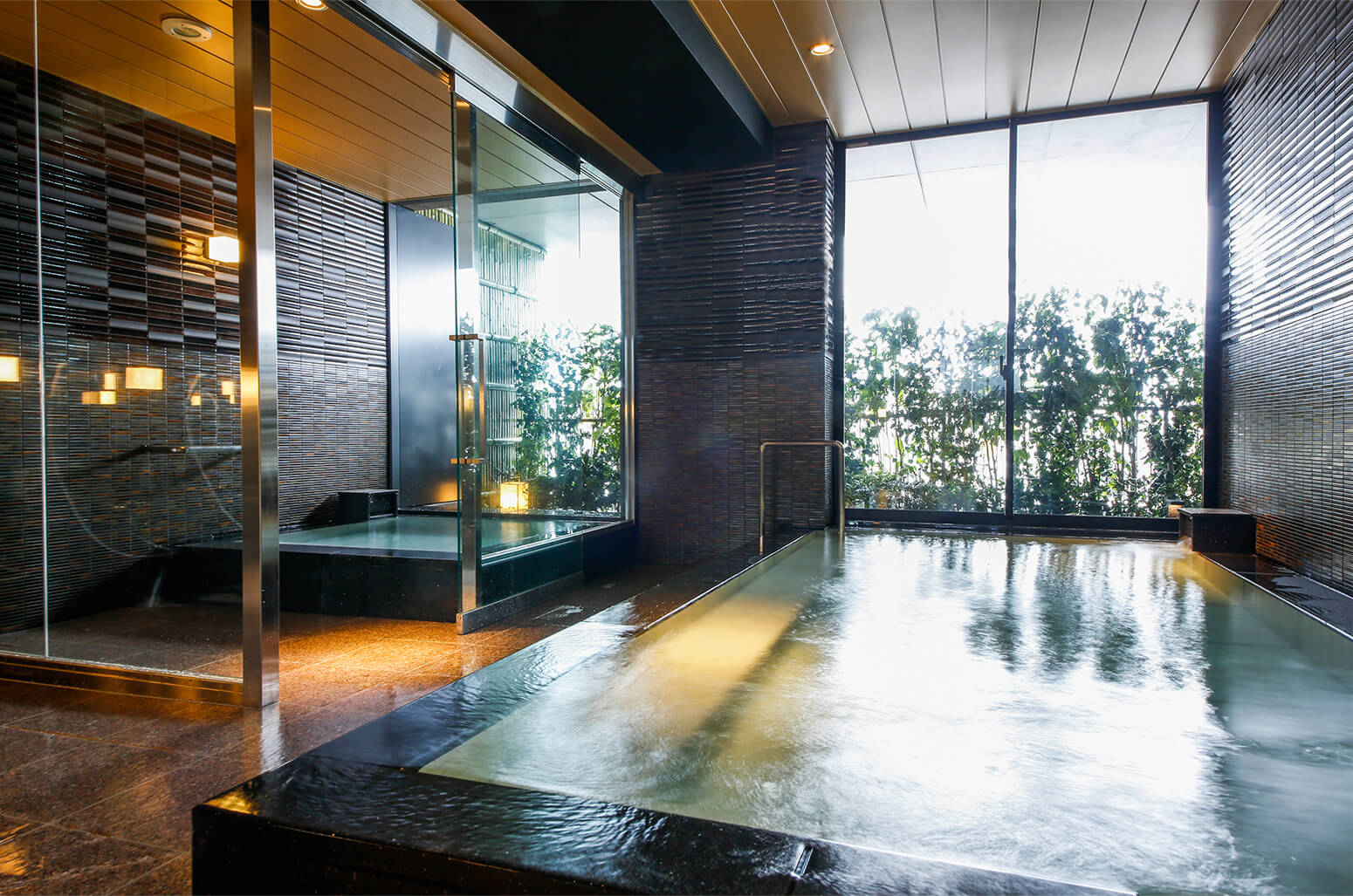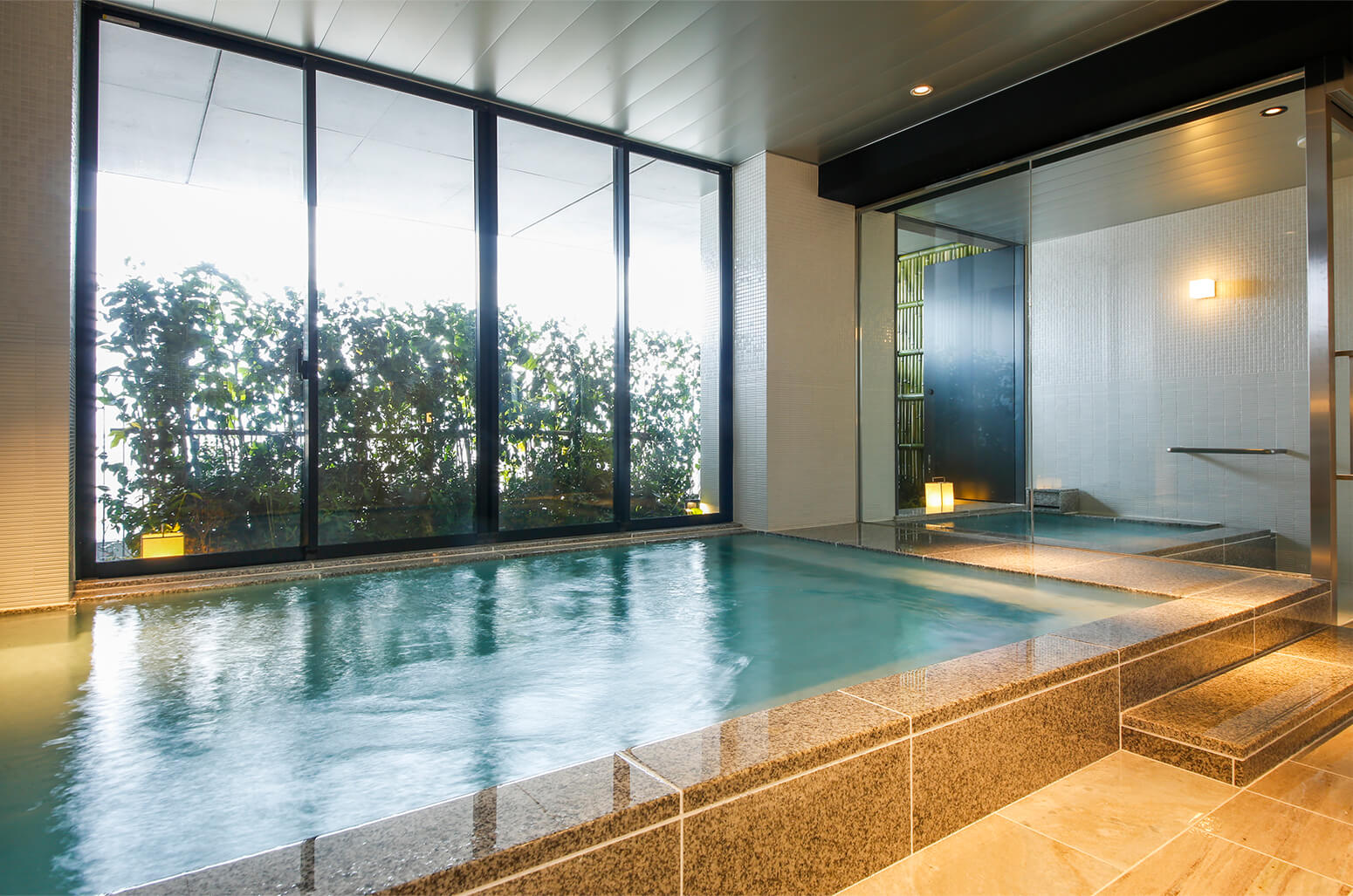 Four large bathing areas on the 9th floor, the building's highest floor (including two with open-air baths)
On the 9th floor, 27 meters above the ground, are spacious bathing areas where you can relax and relieve yourself of fatigue.There are also open-air baths where you can spend a pleasant time.
After your bath, take in a stunning view of the northern mountains from the lounge area.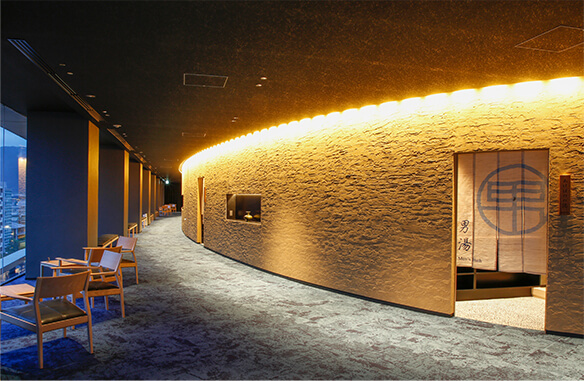 High-Quality Tatami Rooms in the Spirit of Japanese Inns
04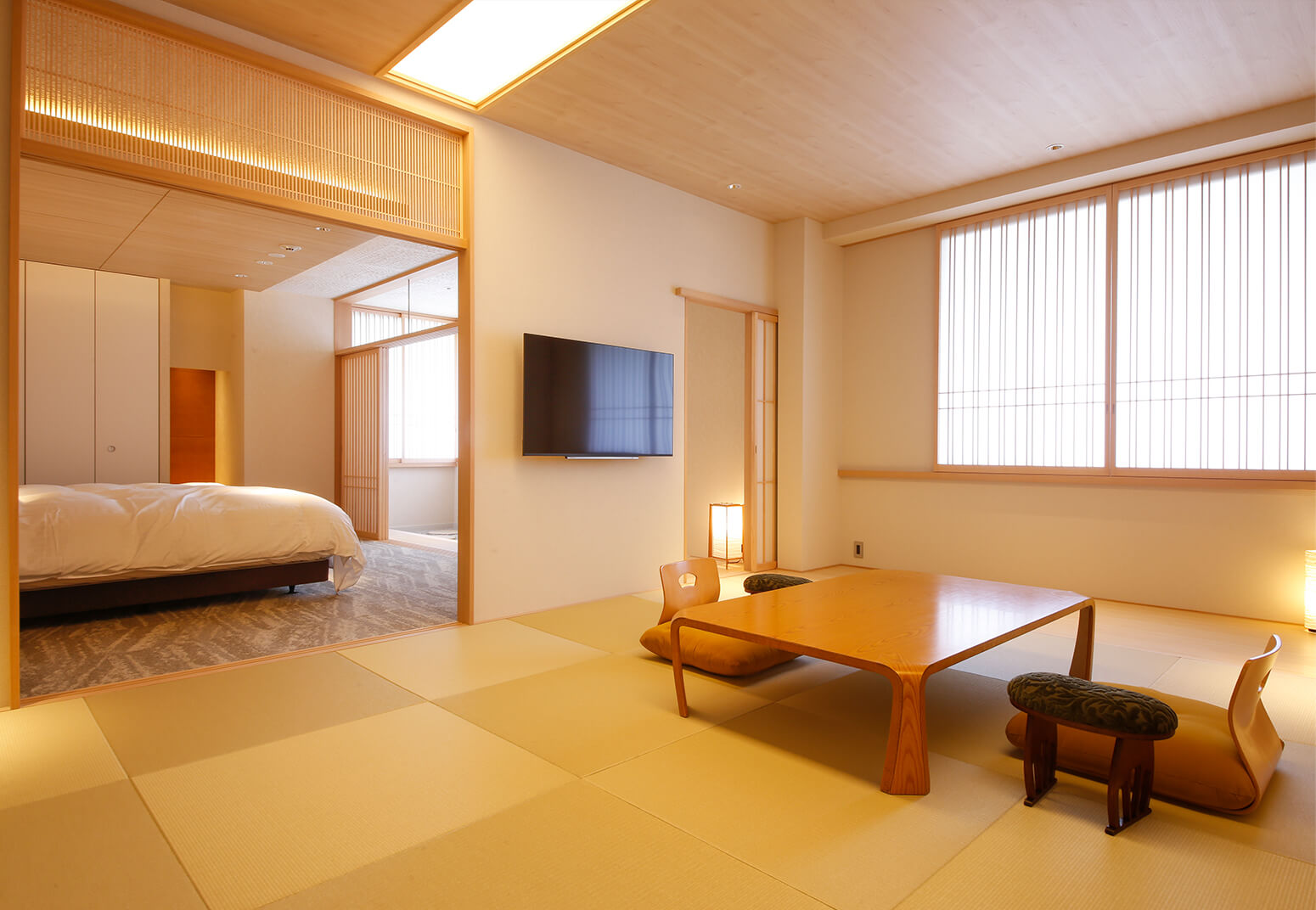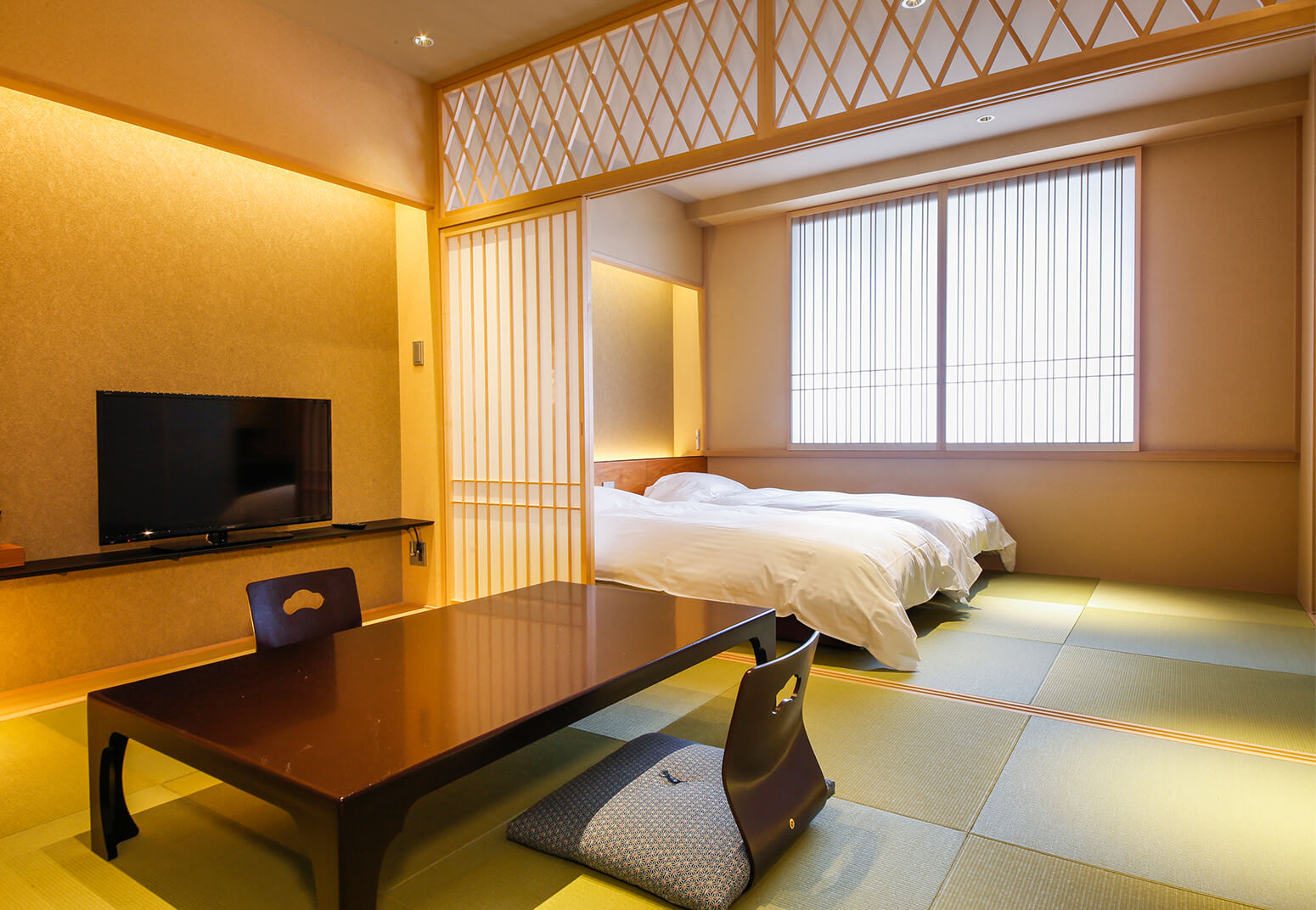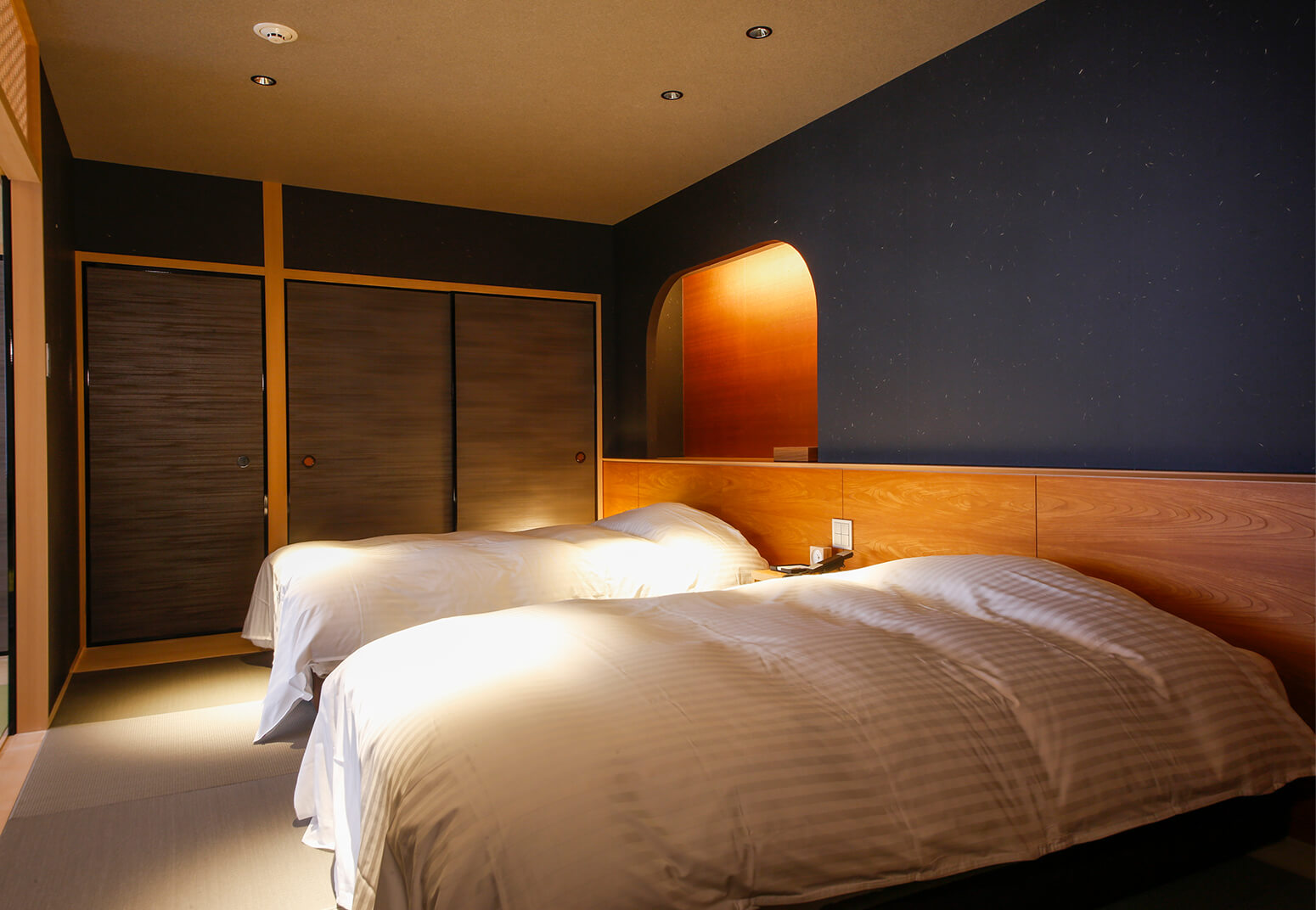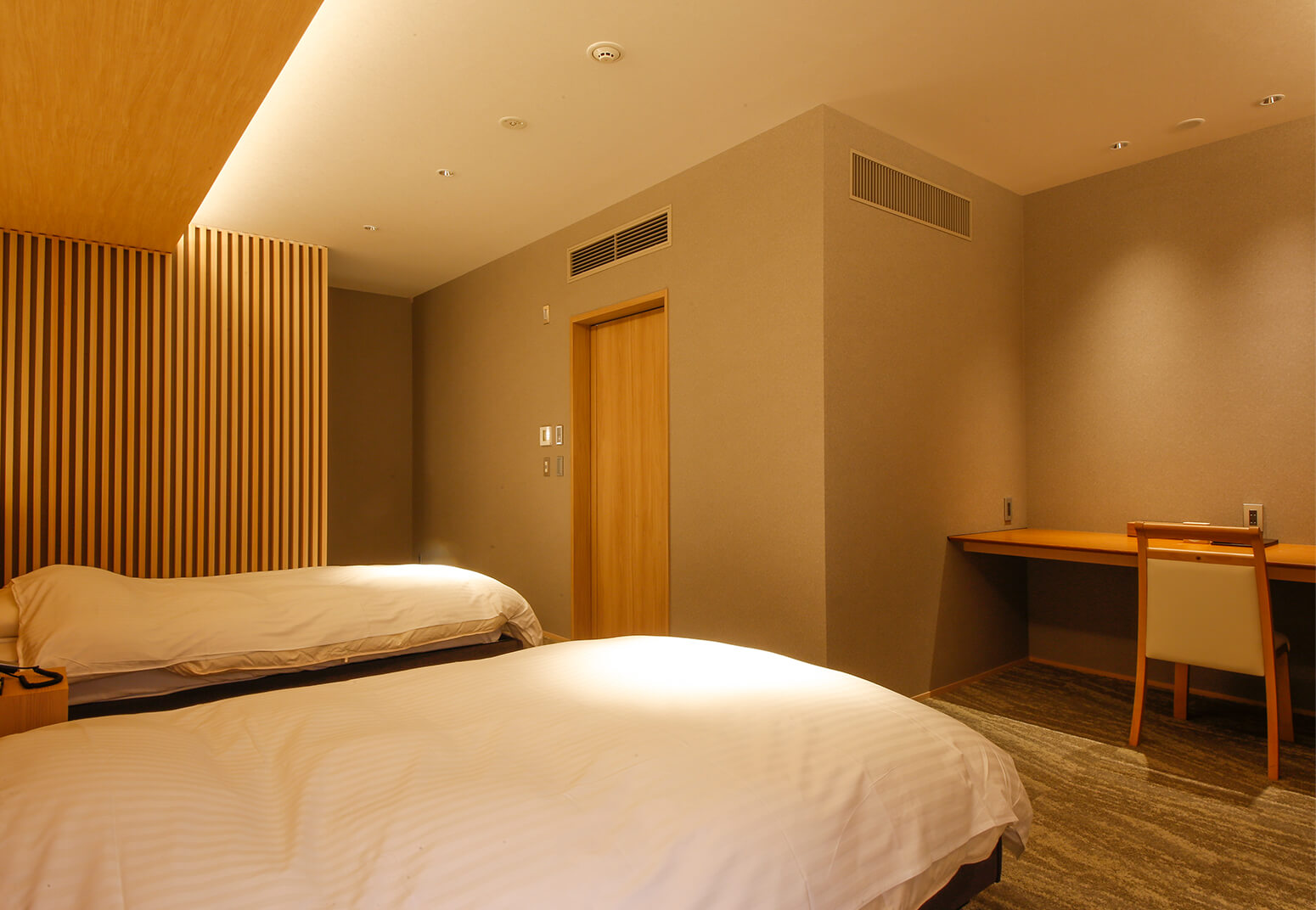 The guestrooms are primarily Japanese style and 12 tatami mats (approx. 21.9 sq. meters) in size. Spend quality time relaxing in a peaceful Japanese-style space in the heart of Kyoto City.
Spend quality time relaxing in a peaceful Japanese-style space in the heart of Kyoto City.
All rooms non-smoking (smoking areas are located on 2F and 3F)
Barrier-free and age-free design with a minimum of floor height differences
※Accessible room available on 1F